There is money to be made in the stock market, but it is so difficult for the beginner to get started...especially when the beginner has no money to invest. This book will take you through a proven, step-by-step strategy of exactly what to do in order to have the money and the know-how to invest successfully in the stock market. You will learn how to get out of debt and build up money to invest, how the stock market works, how to place buy/sell orders, how much to invest, and exactly which stock market investments a beginner should buy. You will even learn exactly what to do if you make a mistake. The intent of this book is to get you started in stock market investing without overwhelming you with a lot of unnecessary, technical information. You will be taught only what you need to know in order to start investing in the stock market successfully. The strategy taught in this book assumes that you know little or nothing about stock market investing, and that you have little or no money to invest. The strategy is designed to make investing in the stock market about as safe as it can be.

This eBook is available at Amazon.com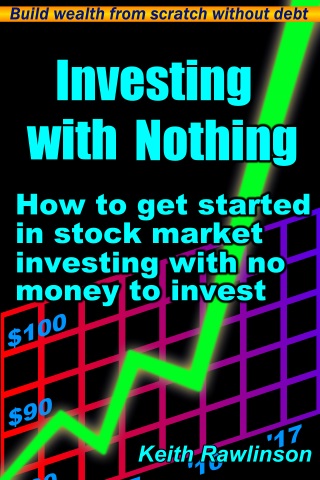 Click here for more details about what's in this book.