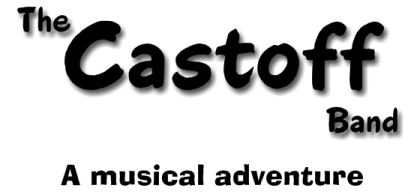 "Where words leave off, music begins."

Heinrich Heine
Mix and match your choice of Native American style music, old-time instrumental folk music, stories and lore in any combination at no additional charge.
$75 One half hour performance. (One half hour is our minimum)
$85 forty five minute performance.
$125 One hour performance.
$10 for each additional fifteen minutes over an hour.
$350 for the day (Eight hours max. no minimum. Includes time not performing)
Prices for charitable events or special circumstances can be negotiated. We try to keep our prices reasonable, but if you honestly can't afford the cost, please contact us anyway and let's see if we can work something out. We're easy to get along with!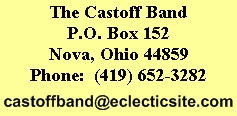 Email the Castoff Band
(If the link doesn't work, then just use the email address above)
A portion of everything the Castoff Band earns goes directly to charity. We're just
folks who want to make at least a little difference in the world.